The military is full of symbolic gestures, which to many people outside the military don't have a lot of meaning. For example, changing command ceremonies or the 21-gun salute used at military funerals and other formal occasions.
A symbolic gesture seen on a daily basis at military bases around the world is that leaders always eat last.
Why do leaders eat last? It's to show the lower ranking soldiers that the higher ranking soldiers care about their well being. That despite the fact that they have all the authority in the world to cut the line and chow down, they would never do that. It's a symbolic gesture, but it is a way to show that they care about their soldiers. That they want to take care of the people they're ultimately responsible for.
Could you imagine an officer cutting in front of a bunch of Privates?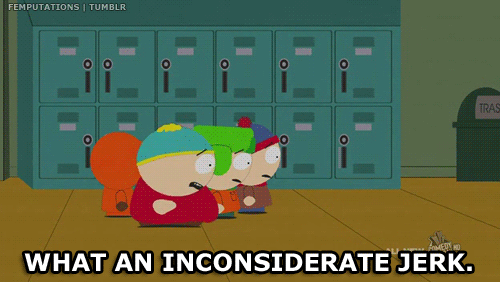 They'd be totally within their rights to do so but flexing their authority like that is, well, acting like a jerk.
So in your business, think of the small gestures you can do that will show your team that you care about their well being.
Take an interest in their personal life – Hey, how did your son's baseball team do yesterday?
Take their side when a client is being a jerk.
Acknowledge their successes. Even if it's a quick way to go email, let them know you appreciate their hard work.
Don't act as if you're above them.
Make time for regular discussions with your employees.

When you go to any Army chow hall. You're going to see soldiers lined up by rank. So the lower ranking soldiers are going to be at the front of the line so that they eat first. While the higher ranking soldiers are going to be at the back of the line. So they eat last. There's no official rule that says that they have to do this but they do it anyways. So even if a higher ranking soldier is already in line and they happen to see a group of lower ranking soldiers come into the line behind them, they'll move out of the way and let them go into the line ahead of them. The gesture is basically that senior soldier saying to the junior soldier go ahead and eat before me. I realize that there may not be enough food. Or that the best cut of meat or whatever is being served, might not be available for me when I finally get up to get my food. But that's okay. I want to make sure that you're taken care of first. It's a mindset that you want to take care of the people that you're responsible for, that you're in charge of. And the more that you can care of them, the more they'll take care of you. Imagine a lieutenant coming in front of the line while a bunch of privates were standing there watching him take that last scoop of potatoes or whatever is being served. Those privates wouldn't exactly have a great feeling about that lieutenant, would they? After they just stand there watching him use his authority to get that last bit of food or whatever. So in business, how are you taking care of your team? The people that you're responsible for. How are you making sure that their needs are being met before your own needs are. And I realize that maybe you are the owner of your business, right? But still you have a responsibility to the people who are working for you. Even though they are, they are subordinate to you, you still have that responsibility. Think about those small gestures or sacrifices like letting someone eat before you. You know, cutting in line ahead of you. Those small gestures and sacrifices that you can make that will show your team that you care about their well being. Just like a junior soldier gets first dibs in the chow line, a simple gesture can mean the difference between your team thinking yeah you know what? My boss is all right. And man, my boss is a jerk. So think about those things. Think about those little things that you can do that will make a big difference in how you're perceived by your team.